Get Detailed Information On Leaning Tower Of Pisa Cathedral
Contents
Cattedrale Metropolitana Primaziale di Santa Maria Assunta, more commonly known as Duomo di Pisa or simply referred to as the Duomo, is an impressive church structure made of white marble with black detailing and adorned with classic Roman art. Built in 1064 and completed in 1118, this masterpiece has been captivating onlookers for much of history.
Pisa Cathedral Architecture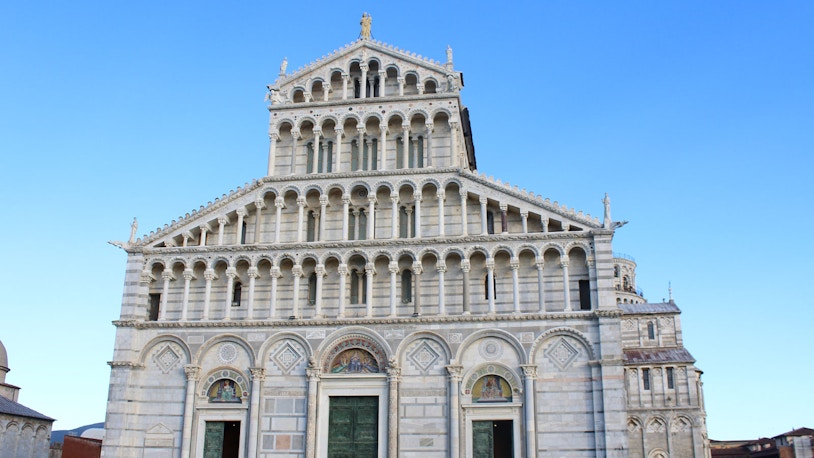 Pisa Cathedral is a remarkable example of Romanesque architecture. Construction on the church began in 1064, under the direction of master architect Buscheto, who designed a plan in the shape of a Greek cross. It was consecrated in 1188, after which it underwent renovations by Rainaldo in order to create a more familiar Latin cross shape.
 Interior of Pisa Cathedral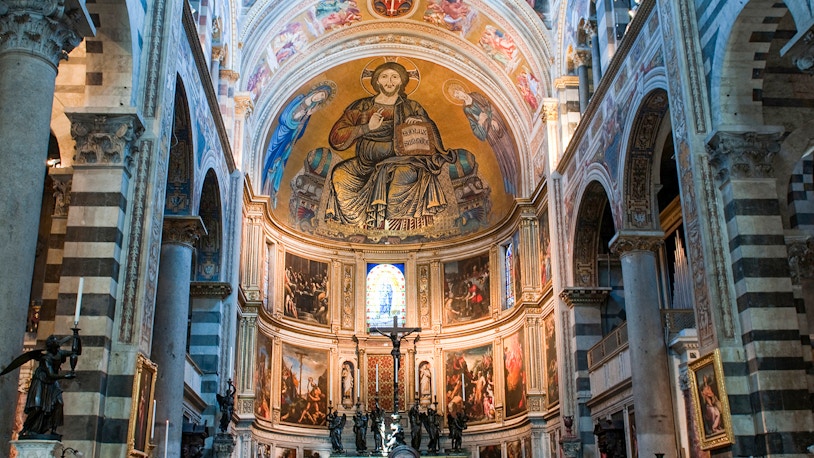 The stunning Pisa Cathedral is the main church of the city and is a sight to behold. Its iconic bell tower towers above the city, an uninterrupted feature in the skyline. Inside, however, many of its historic features did not survive a fire in 1595. Much of what remains are works from the Baroque period and after, yet some original works.
Paintings and Mosaics in Pisa Cathedral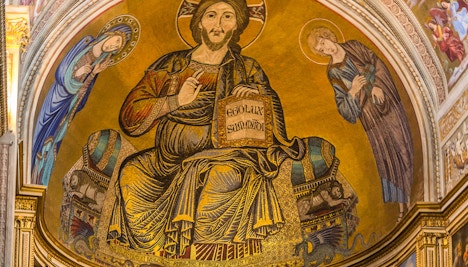 The Apse Mosaic
As mentioned earlier, this is one of the most impressive works in the cathedral. It features Christ enthroned between St John and Mary, with other figures surrounding them. The mosaic dates back to before 1595 and is believed to be the last work of Cimabue.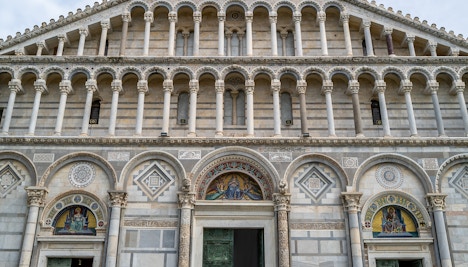 The Triumphal Arch Fresco
This fresco depicts Mary and Child and is another original piece that dates back centuries ago. It is located on the triumphal arch of the cathedral and is a stunning example of medieval art.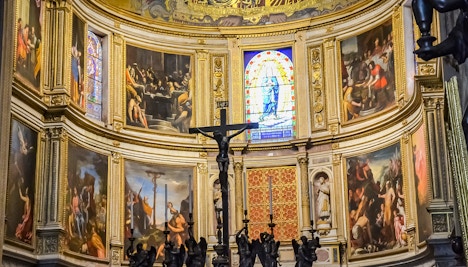 The Vault Painting
The "Madonna with Saints" by Orazio and Girollamo Riminaldi is a beautiful painting located on the vault of the cathedral. It was painted in the early 17th century and features the Madonna with various saints.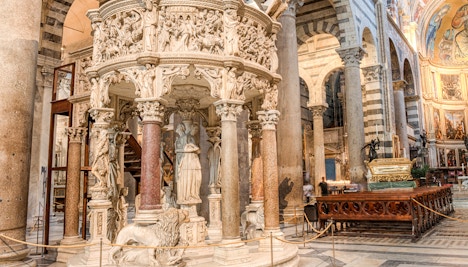 The Pulpit Panels
The pulpit of the cathedral is decorated with several panels depicting scenes from the New Testament. These panels were created by Giovanni Pisano in the 14th century and are considered to be some of the finest examples of his work.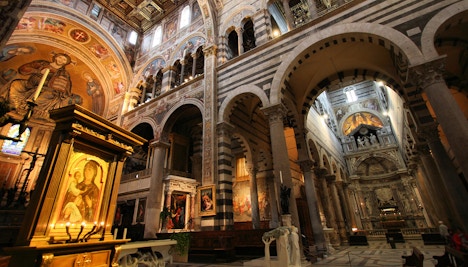 The Monument to Henry VII
This monument, located in the south transept of the cathedral, was created by Tino di Camaino in the early 14th century. It depicts Henry VII, Holy Roman Emperor, on horseback and is a masterpiece of Gothic sculpture.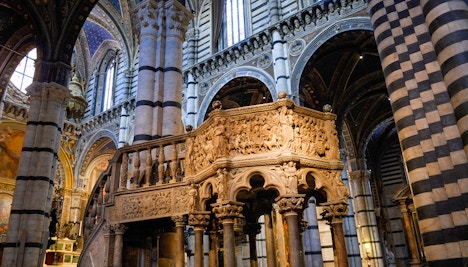 The Nicodemus Pisano's Pulpit
This pulpit, created by Nicodemus Pisano in the 13th century, is a magnificent example of Gothic sculpture. It features scenes from the life of Christ and is considered to be one of the most important works of its kind in Italy.
 Plan Your Visit To Pisa Cathedral
Timing 
Getting Here
Facilities
The Pisa Cathedral is open every day from 10:00 AM to 7:00 PM, except on Sundays when it is open till 6:00 OM.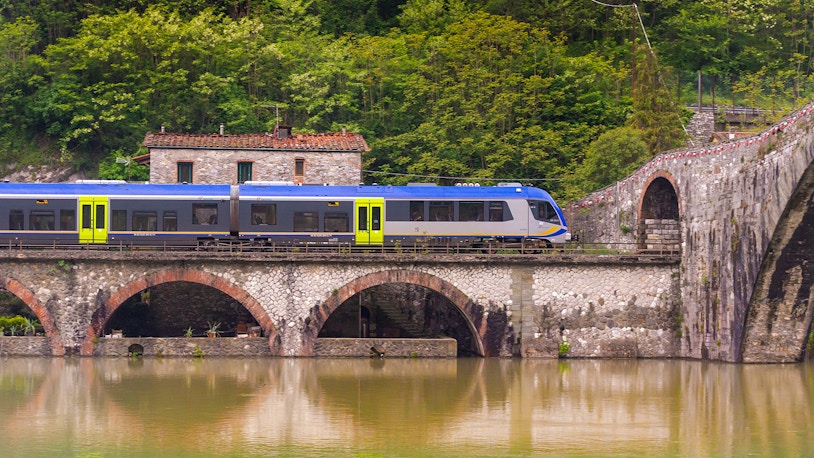 Address: Piazza del Duomo, 56126 Pisa PI, Italy
By bus: Visitors can reach Pisa Cathedral by taking one of several bus routes to the Piazza dei Miracoli. Bus numbers 110, 120, 140, 190, 21, 70, 71, 80, 81, 840, 875, or LR all stop at the bus stop called Torre 1, which is a short walk from the cathedral. Visitors can purchase tickets on board the bus or at the ticket office located at the Pisa Centrale train station.
By train: The main train station of Pisa, Pisa Centrale, is approximately 20 minutes' walk from the Leaning Tower of Pisa and Pisa Cathedral. Visitors can also take a local train to the Pisa San Rossore train station closer to the Piazza dei Miracoli. From there, visitors can take a bus or walk to the cathedral. Train tickets can be purchased at the station or online prior to arrival.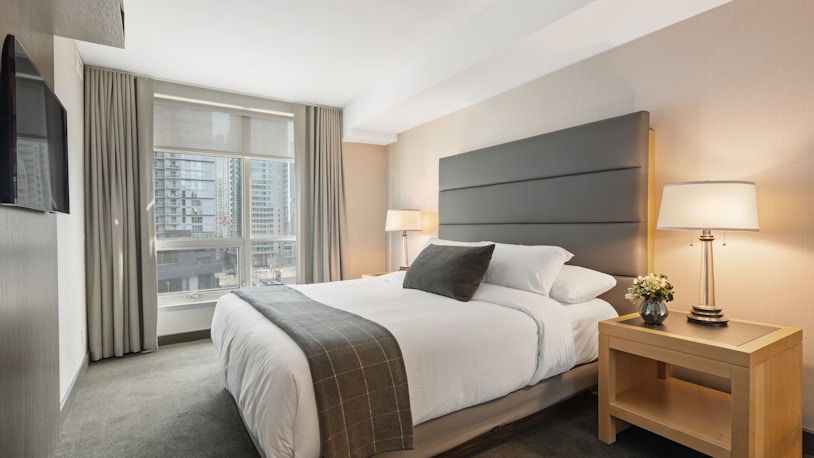 Accessibility
Eat
Stay
Nearby
Frequently Asked Questions On Leaning Tower Of Pisa Cathedral
Pisa Cathedral, also known as the Cathedral of Santa Maria Assunta, is a Roman Catholic cathedral located in Pisa, Italy. It is one of the prominent architectural landmarks in Pisa's Piazza dei Miracoli complex.
When was Pisa Cathedral built?
The construction of Pisa Cathedral began in 1063 and was completed in 1118. However, further modifications and additions were made in subsequent years.
When was Pisa Cathedral built?
The construction of Pisa Cathedral began in 1063 and was completed in 1118. However, further modifications and additions were made in subsequent years.
Who designed Pisa Cathedral?
Pisa Cathedral was designed by a group of architects, including Buscheto, Rainaldo, and Diotisalvi. Each architect contributed to different stages of the cathedral's construction.
What architectural style is Pisa Cathedral?
Pisa Cathedral is primarily built in the Romanesque architectural style, with influences from Byzantine and Islamic architecture. It is known for its distinctive marble exterior and elaborate façade.
Can visitors go inside Pisa Cathedral?
Yes, visitors can go inside Pisa Cathedral. The interior features a magnificent nave, stunning artwork, intricate mosaics, and beautiful frescoes. It is open for both worship and tourism.
Are there any restrictions on entering Pisa Cathedral?
While Pisa Cathedral is generally open to the public, certain restrictions may be in place, such as dress codes and limitations during religious services. Visitors are advised to check the cathedral's schedule and guidelines before their visit.
Is there an entry fee to visit Pisa Cathedral?
No, there is no entry fee to visit Pisa Cathedral. However, there may be charges for specific services or access to certain areas within the cathedral complex, such as the cathedral museum or the Baptistery.
What are the notable features of Pisa Cathedral?
Pisa Cathedral boasts several notable features, including its ornate façade with intricate sculptures and decorative elements. The interior highlights include the impressive pulpit by Giovanni Pisano, the stunning mosaics in the apse, and the beautifully painted ceiling.
Can I take photographs inside Pisa Cathedral?
Yes, photography is generally permitted inside Pisa Cathedral. However, it is advisable to check if there are any specific restrictions or guidelines in place during your visit. Flash photography is usually prohibited to preserve the artwork.